August 8, 2017 12:54 pm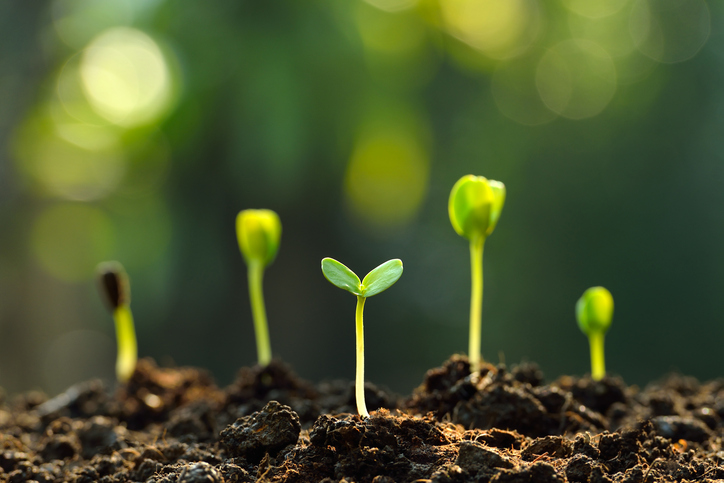 Many gardeners who toiled through spring are harvesting a bounty of homegrown veggies, herbs, and fruits right about now. However, for those of you who feel like you're missing out: August is not too late to start a vegetable garden.
For those early bird gardeners, Steve Albert at Harvesttotable.com says if you don't expect a first frost until mid-autumn, now is time to extend the life of your garden by planting second or even third rounds of spring crops. He says just check the days to maturity for each crop you want to grow, and add a week or two to factor in the shortening of days as autumn approaches.
In regions where frost comes in late autumn, Albert says start celery, broccoli, cauliflower, cabbage, and Brussels sprouts can be planted as late as September and early October.
The experts at ufseeds.com concur that August is an ideal time to plant seeds for a second gardening season that can be as productive as any major early spring plantings. They say late summer is the perfect time to plant:
Bush and pole beans
now that the soil and air are warmed up. Try a continual 7-10 day sowing of different varieties. This will give you continual bean crops and not one large harvest with wasted crop.
Cover crops
to add nutrients to your soil for the following year. Start in August so they get some good growth before winter comes.
Fast growing vine or bush cucumber plants,
being careful to pick a variety for the space you have in your garden. Vine cucumbers can be the best tasting but need far more space than bush varieties.
Fall flower bulbs
- many varieties can be planted this fall for blooming in early spring.
Kale and lettuce.
Try growing early harvest varieties that will produce a harvest before cold weather rolls in.
Radish
- a quick and easy vegetable to grow. Plant now and you can have them ready in 30 days.
Spinach,
which is more of a cool weather vegetable and is great to grow in August.
Happy gardening and bon appetite!
Published with permission from RISMedia.